Well, yes, I know that very few people care, but I keep
sharing the untappd badges I earn on this blog
.
I recently reached a milestone. Now I have 100 badges. Pretty exciting. Don't you think?
Despite the fact that the
South Dakota beer scene sucks
, my trip to
South Dakota
was pretty good to me badge-wise.
Since
Still More @Untappd Badges 10
, I have earned the following badges:

Pucker Up ... I checked in with 5 different sour beers to get this badge. The 5th beer that got me the badge was a
Terra Incognita (2013)
by
Boulevard Brewing Co.
Just for the record, I am not sure I would categorize this as a sour, but I'm not complaining.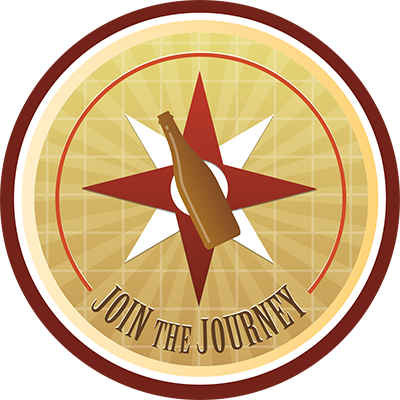 Join the Journey ... All I had to do to get this badge was drink the 2013
Terra Incognita
, a collaboration between Boulevard Brewing Co and Sierra Nevada. It was a very good wild ale. I'm glad I tried it. Thanks to untappd, because I would not have gotten it if not for their
blog
telling me about this badge.
Heavy Weight (Level 2 and 3) ... Untappd recently adding "leveling" to some of their beer style badges. For this badge, I hit my level 2 and then my level 3 the very next checkin, so apparently they are leveling up retroactively to the policy going in place. Just 5 more "dark" beers and I will reach level 4. To get to level 3, I drank
Elk Poop Stout
by
Buglin' Bull
.
Lager Jack (Level 2) ... Another new badge with "levels". Every 5 lagers I drink, I get to a new level. The beer that got me to level 2 was
1874 Black Hills Gold
by
Buglin' Bull
, which wasn't really a lager, but I'm not complaining.
Pale as the Moon (Level 2) ... Yep, another one. Every 5 Pale Ales I get another level on this badge. I got to level 2 with . a
Wapiti Wheat
by
Buglin' Bull
. Again, not a Pale Ale, but I'm not going to send this one back either.
Oregon Beer Month (2013) ... Apparently, July was Oregon Beer Month, and all you had to do to get this beer was drink an Oregon beer sometime during the month. I guess the advantage to
SD having such a bad craft-beer scene
is that I was able to get this badge by drinking a
Yellow Snow IPA
by
Rogue Ales
.
IPA Day (2013) ... Last but not least, I got the IPA Day badge by drinking an IPA on #IPADay. Yes, I did. The IPA that got me the badge was a
Titan IPA
by
Great Divide Brewing Company
. You can read all about my experience with #IPAday with my
#IPAday label
.
As I mentioned, I am up to
100 untappd badges
. I have checked in 387 unique beers since starting to use untappd in November of 2011.
If you would like to be my untappd friend, go ahead and give me a request
https://untappd.com/user/esheppy
Cheers!