Yes, I am pretty slutty about my beer selection.
When it comes to drinking beer, I have practically zero brand loyalty. I do not even stick to similar styles of beer. My favorite thing to order at brewery tasting rooms is the sampler platter so I can try small amounts of many beers. Quite often, I'll never see those beers again. I won't even call them the next day to let them know that it is over between us.
If I am having a beer when out to dinner, I always attempt to score something that I have never had before.
My
untappd profile
confirms this. Since I have started checking beers into untappd, I have tried 130 different beers.
Of course, my promiscuousness is not very unusual amongst craft beer drinkers. In fact I am quite certain that several of my readers will consider my 130 unique beers in 7 months as a pathetically small number. They might insist that I turn in my craft-beer-man-card.
Not all craft beer drinkers, though, are as promiscuous as I am. My wife, for instance is much more faithful with the beer she drinks. She would much rather stick to something she knows she will enjoy than try something new. Lots of times, I will make fun of her for this.
At least she doesn't drink those absolutely awful low-carb beers.
As you probably already know (or if you don't know, you probably do not really care), it is
American Craft Beer Week
. To be honest, I don't really go out of my way to do anything special to support American Craft Beer during American Craft Beer Week. Practically every week is American Craft Beer week for me. I mentioned the week a bit on
facebook
and of course I am writing this blog article, but that is probably the extent of my involvement in the festivities.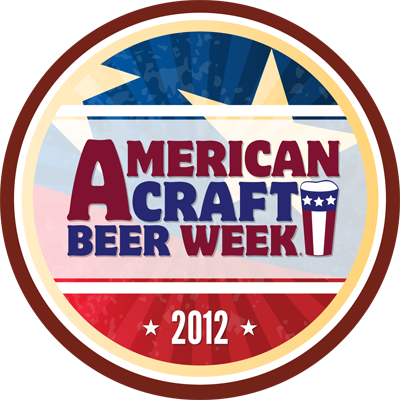 Tonight, I did, however, drink a
SheppyBrew TommyHawk APA
. Checking this into untappd got me the American Craft Beer Week badge. If you think about it, home-brew is the ultimate in artisan beer. It really does not get more hands-on than making your own beer in your kitchen or back yard.
The
TommyHawk's
evolution from a Mr. Beer HME / UME combo to an extract beer to a partial mash to all-grain totally speaks to creating something and then applying skill to make it better and better. It is now exactly what I most like about IPA's. The fact that if my tastes change, I can change this beer to reflect those changes is sort of exciting. I sort of feel sorry for beer drinkers who don't brew their own beers.
Anyway, everyone have a wonderful American Craft Beer Week whether you participate or not.