I brewed my
T.Ra.Sh. Mexican Lager
today.
To be completely honest, there is nothing particularly "Mexican" about this beer. It does use WLP940, which is White Labs "Mexican Lager Yeast". Its SheppyBrew Label features my father-in-law, and he is of Mexican decent.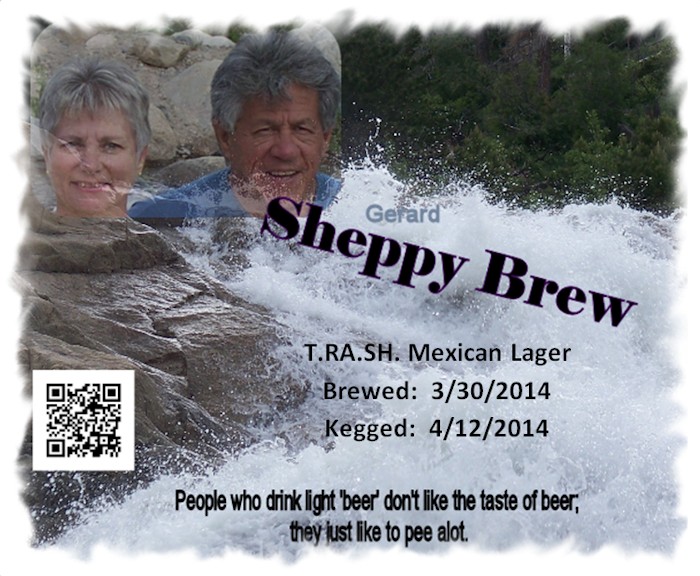 But really, when I picture a Mexican Lager, this isn't what I think of.
Stylistically, it is sort of a Vienna Lager, which some of those famous mass produced darker lagers are. It isn't really dark enough, though. It isn't sweet enough either.
It certainly isn't light in color or body to be one of those lighter mass-produced Mexican lagers either. It has too much nobel hop character as well.